Cooper Flagg the number one prospect for the Class of 2024 will be attending Duke for the 2024-25 season. The the 6-foot-10 forward choose the Blue Devils over UConn and made his commitment on Monday via the cover of Slam magazine.
Flagg a native of Newport, Maine is currently playing at Montverde Academy in Florida. He lead the Eagles to the Geico Nationals as a top seed last season before falling short in the semifinals. This past summer he played for Maine United in the 16 and Under division of the EYBL. He dominated the stage by averaging 26.9 points, 11.9 rebounds, 4.7 assists and 4.5 blocks per game. In addition, he recorded 14 double-doubles as well.
Watching Flagg play he can be a one man wrecking crew for his team. Once he has the ball he will take it to the paint and score or he will make that outside jump shot without any hesitation. On the defensive end he is very versatile, he will get you that rebound or make that steal to make a play happen on the offensive end.
His skill set is ready to elevate on the next level. Flagg can handle the ball and bring it up the court. A scoring machine from all over the court and a great rebounder. His decision making on both ends on the court is outstanding. A great shot blocker and can make an impact on the team without scoring.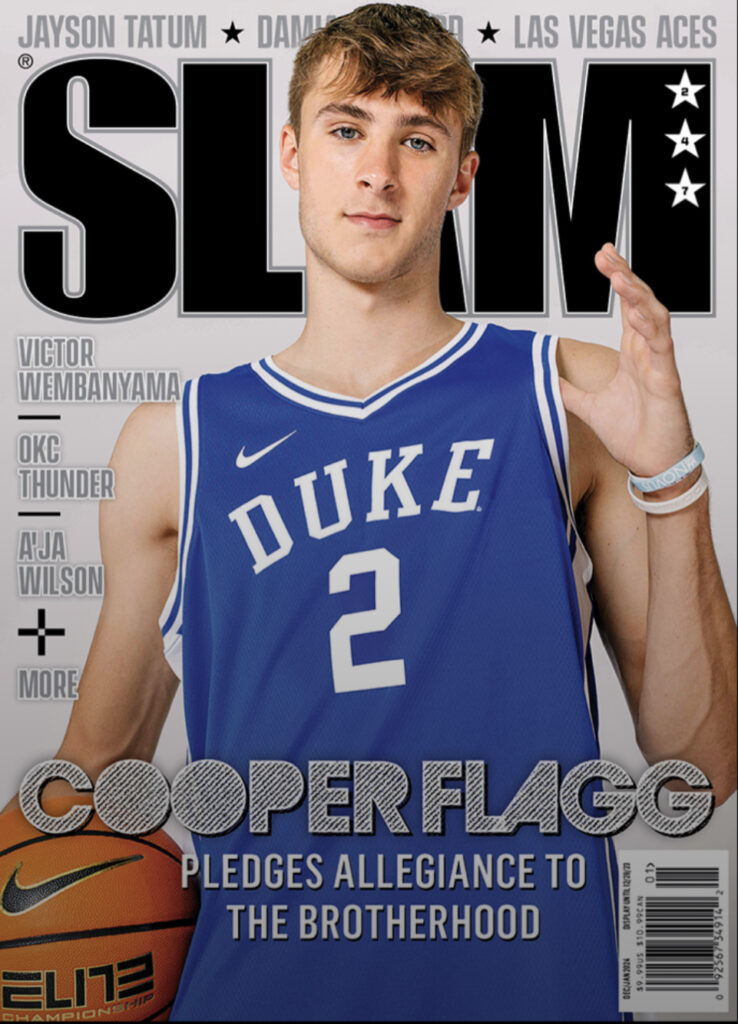 Over the Summer Flagg was battling over the top spot for the class of 2025 against Cameron Boozer. It was one of the greatest rivals over the summer. The competed against each other in the NBAPA Top 100 Camp and in the Nike EYBL. This past August Flagg re-classify to the Class of 2024.
We can see Cooper Flagg be that next Duke Blue Devil superstar since the likes of Zion Williamson, Grant Hill, and Christian Laettner? If you see Flagg's game he has the potential to become one of the elite to come from that program all said and done. He has that pedigree of that championship type of player that you can build a team around.
Duke coach John Scheyer is in the works of building a great recruiting class coming in the 2024-25 season. With the addition of Flagg, the Blue Devils have added five-star Kon Knueppel, Darren Harris who won the Peach Jam MVP, and four-star Isaiah Evans. Look for the possibility of a few players of signing with Duke in the next few months.