Here are the ten players who stood out in the EYBL Session II in Phoenix, Arizona from April 28-30. I observed these prospects from the 17 and 16 Under. Here are the top performers.
AJ Dybansta Class of 2026 – Expressions Elite 17U: Dybansta 20.4 ppg, he can shoot from long range, very explosive to the rim. He imposes to both ends of the court.
Cameron Boozer Class of 2025 – Nightrydaz 16U: Boozer is average 27.1 ppg and pour in 32 points vs Georgia Stars. In addition he is averaging 12.1 rebounds per game. He is strong and athletic and dominated both ends of the floor.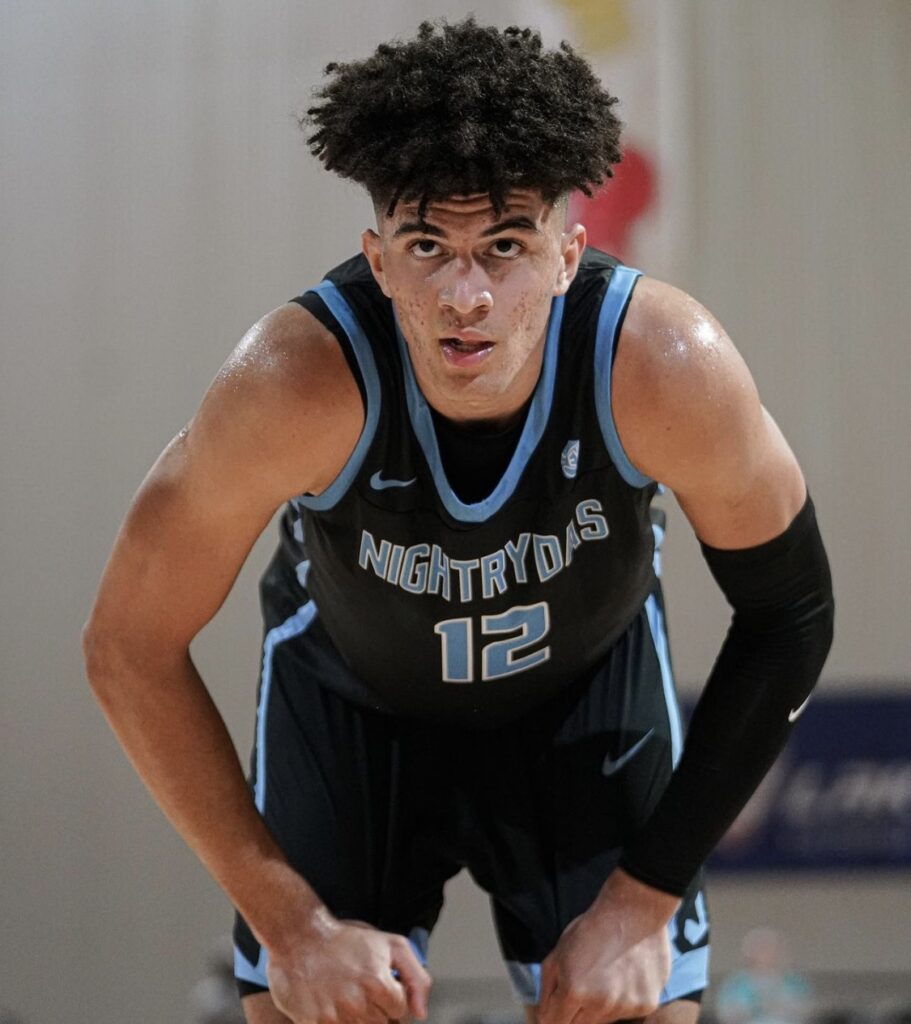 Tyran Stokes Class of 2026 – Vegas Elite 17U: Stokes have great ball handling skills, and breaking down defenders. He is playing on 17 and under averaging 14.8 ppg while shooting 63% from the field.
Jamari Phillips Class of 2024 – Paul George Elite 17U: The 6-3 guard was the MVP of the Session II. He averaging 28.6 points a game, while shooting 62.5% from the field and 58.6% from the 3-point line. Look for Phillips to rise up in the rankings for the Class of 2024.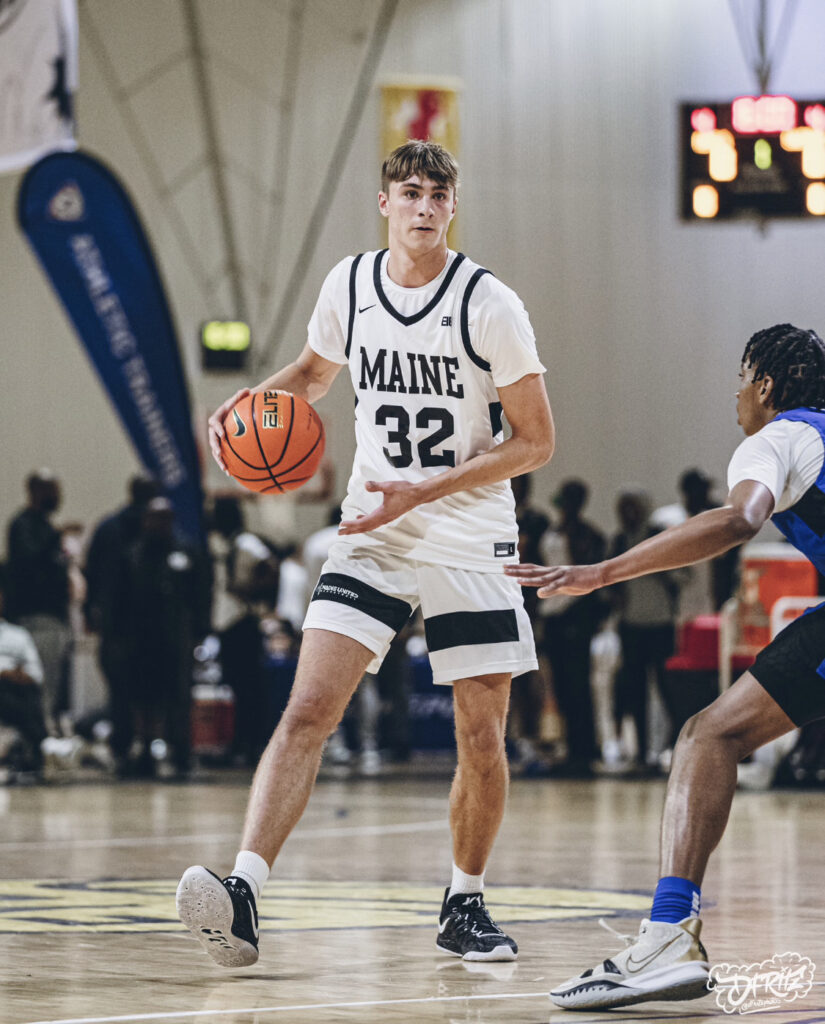 Dylan Harper Class of 2024 – New York Renaissance 17U: The 6-6 point guard averaged 18.3 ppg show his excellent court awareness. Including 5.5 rebounds per game; he is good with his shot making abilities, and finishes the play.
Cooper Flagg Class of 2025 – Maine United 16U: Flagg shined once again the EYBL Session II. He Averaging 27.1 ppg, 10.5 rpg, and 4.3 bpg through the first two EYBL sessions. He continues to dominate inside the paint on both ends of the court. Also he is an excellent shooter and his court vision is great as well.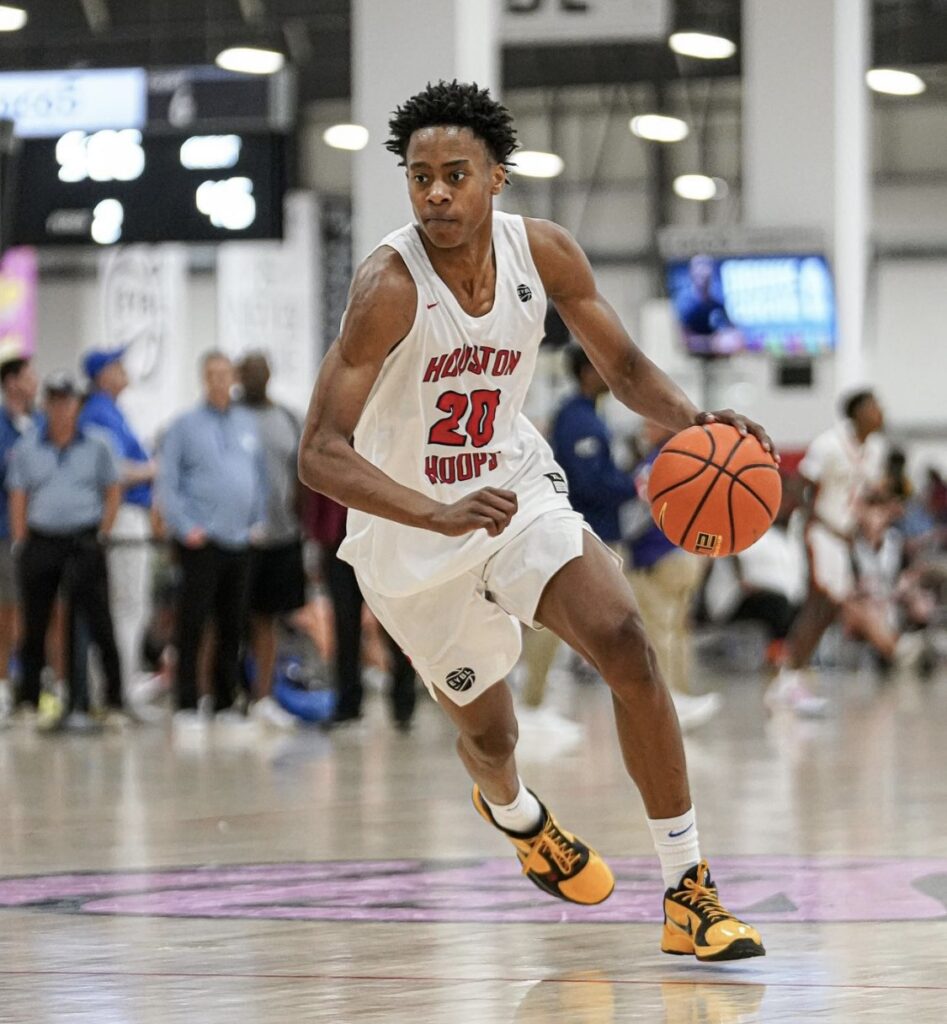 Tre Johnson Class of 2024 – Houston Hoops 17U: Averaged 24pts, 5 rebounds & 3asts a game in the EYBL Session II. He likes to share the ball and makes good decisions on the court.
Karter Knox Class of 2024 – Florida Rebels 17U: In the three games he averaged 21.5 ppg and shot 39% from three. Also his physical play allowed him to get to the basket and he was aggressive.
Aiden Sherrell Class of 2024 – Vegas Elite 17U: He was defensive MVP in the Session II. A great rim protector and his inside presence was outstanding. He averaged 10.7 ppg, 4.7 rpg, and 2.7 bpg.
Darius Acuff Class of 2025 – The Family 17U: His game continues to elevate this spring. He averaged 21.5 ppg in the Session II. Look for Acuff to be the talk about in the Class of 2025. He has a great vision, an excellent scorer, plays great defense, toughness, and leadership.

Top Photo – AJ Dybansta